Sarah is best known for sharing her bakery experience and knowledge at her facebook page "Bread Cloud". She graduated from the Le Cordon Bleu Tokyo as a holder of Diploma in Boulangerie and further honed her bakery skills in European and Japanese styles under the tutelage of various master chefs in Japan and Taiwan. In early years Sarah was an experienced organizer for professional conferences in investment bank and one of the Big Four accounting firms. With her passion and philosophy in bakery, she published 3 cookbooks in Hong Kong & Taiwan. Sarah was invited to be a guest chef for city'super.  She then set up her own bakery studio, and actively gives bakery workshops creates numerous recipes for Hong Kong media and various culinary brands. She is also one of the hosts of TV programme "Sweets Workshop" of Hong Kong TVB.
持有法國藍帶國際厨藝學院 (日本東京分校) 之烘焙文憑(Diploma in Boulangerie),並於日本及台灣跟隨多位麵包大師深造麵包烘焙技巧,擅長歐式及日式麵包。
曾為投資銀行及四大會計師樓之企業會議統籌,及後於「麵包雲」facebook 專頁積極推動手作麵包及分享心得,並出版麵包食譜書《歐日麵包-新手烘焙不失敗的必修課》、台灣版《學做麵包的第一本書》及《麵包研習室 - 麵包導師的詳細配方》。獲邀為 city'super 擔任客席麵包課導師,更開設 Bread Cloud Studio 推廣手作麵包,且為媒體及多個著名品牌撰寫食譜及示範。現擔任香港電視台 TVB《甜心教室》節目主持之一。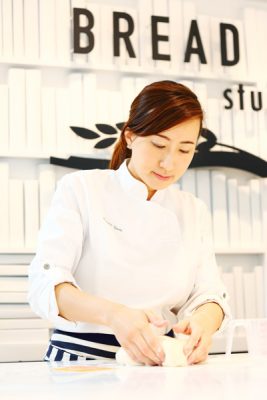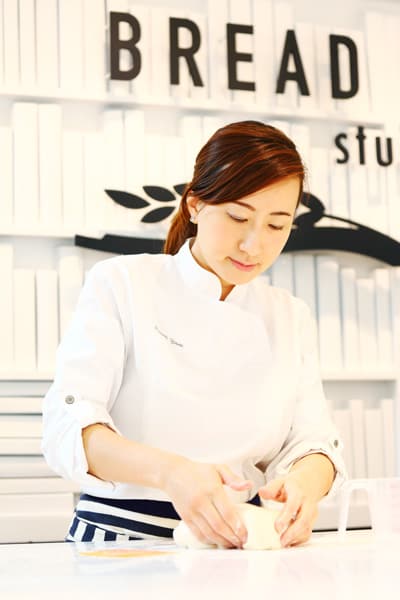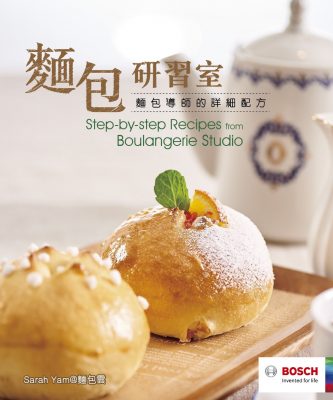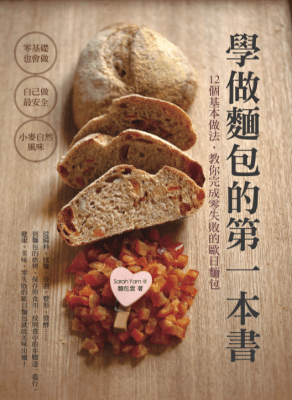 Graduated from the Le Cordon Bleu Tokyo with the Diploma in Boulangerie. Ginny is also a holder of Bachelor's degree in Business Management and Marketing, Higher Diploma in Nutrition, and Certificate in Sports Nutrition. With her passion in bread making, Ginny left the desk of a multinational enterprise and pursued her professional bakery career in a well-known Japanese bakery's Hong Kong branch. Since 2017, Ginny has become a bread course instructor to continue her sharing in bread-making knowledge and experience in artisan European and Japanese breads with her practical experience in professional bakery and passion.
畢業於法國藍帶國際厨藝學院 (日本東京分校) 之烘焙文憑課程(Diploma in Boulangerie)。Ginny 持有商業管理及市場學士學位,營養學高級文憑及運動營養學證書。曾任職跨國企業,及後於日本著名麵包店之香港分店負責麵包製作。2017年開始成為全職烘焙導師,以專業麵包製作的經驗、教授麵包課的熱誠,與大家分享手作歐式及日式麵包麵包的知識和經驗。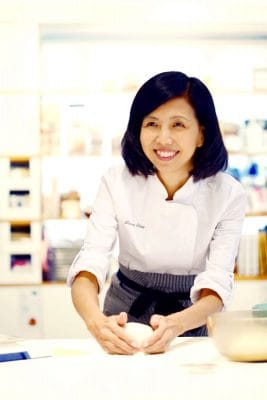 Eva Chan @ Playground Baking Factory
料理研究家 | 甜品烘焙導師
Food Enthusiast | Baking & Pastry Instructor
Founder of Playground Baking Factory & Butteroom Bakery in Eslite Bookstore@TST, and Pastry Instructor of a variety of baking classes. Eva is passionate about creating visually stunning and delicious pastries, advocating the beauty of food and the art of cooking. She has conducted several practical tutorials with local medias including U Magazine, Eat & Travel, HK Economic Times etc and create featured recipes for HK Yahoo. Eva is the author of cookbook – "It's Tea Time!" and "No-bake desserts". She has also cooperated with a lot of companies including BOSCH, Tumi, L'occitane, Mazola & Lee Fa Yuen etc.
畢業於英國藍帶廚藝學院並創立 Playground Baking Factory及於尖沙咀誠品開始Butteroom Bakery出售精緻手工曲奇及蛋糕,同時教授各式甜品課程。擅長各式甜品創作,希望改變甜品只得外觀沒有內涵的觀念。曾為 U Magazine、經濟日報及飲食男女等傳媒提供食譜示範及為 Yahoo為食家創作專題食譜,已出版甜品食譜書「午後的美味時光」及「升級免焗甜品」。亦曾與多家大型企業合作,包括為 BOSCH、Tumi、L'occitane、Mazola 及梨花園等作甜品創作示範及舉辦各式課程。
Playground Baking Factory
http://www.facebook.com/playground.hongkong